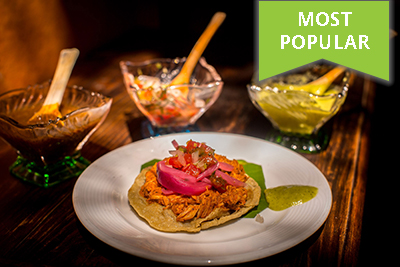 DOWNTOWN SAN MIGUEL FOOD TOUR
One-of-a-kind Food Tastings
A guided 3 to 3½ hour food and city walking tour featuring seven food tasting locations carefully chosen to highlight the best regional flavors San Miguel has to offer.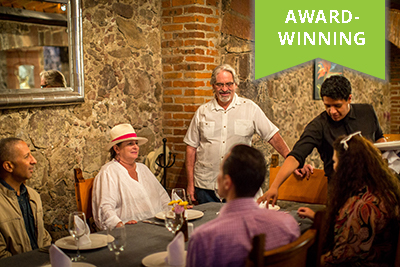 AN EVENING IN SAN MIGUEL FOOD TOUR
A Unique Cultural & Historical Experience
Between savoring delicious bites and tastings, you will explore the stunning architecture and learn about Mexican culture in our beautiful San Miguel.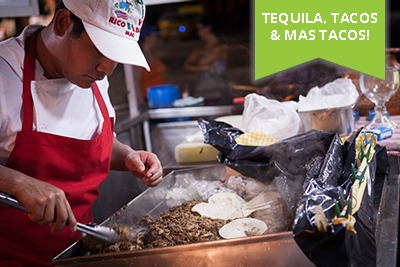 TACOS AND TEQUILA TOUR
Tacos + Tequila = Awesome
While strolling Centro you will sample an amazing variety of authentic regional tacos as well as some delicious cocktails. Full portion samples, enough for a satisfying dinner and four cocktails  are included in the ticket price.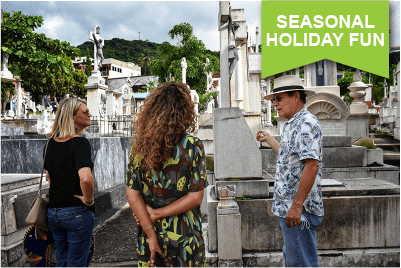 Día de los Muertos Food Tour
Learn about this important day through food, drink and culture. This seasonal van tour will take you to 4 neighborhoods to discover the foods that are traditionally served on this day..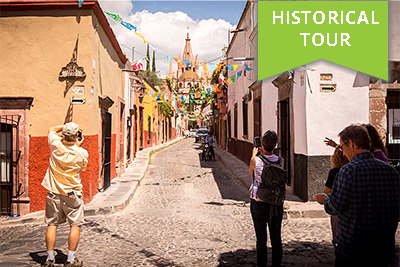 Landmarks and Lunch
Check out  the must-sees of Downtown San  Miguel. Explore San Miguel's delights from markets to schools and churches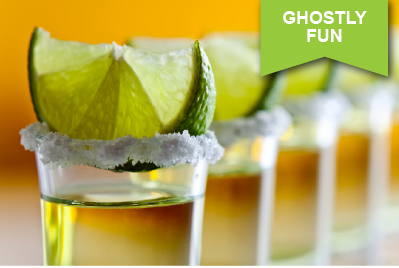 Spirits of San Miguel
Meet at dusk and wander the streets of downtown San Miguel, delighting in the city's beauty and enchanted by its haunting legends, stopping into some of San Miguel´s most elegant spots for delicious cocktails or mocktails and delightful desserts.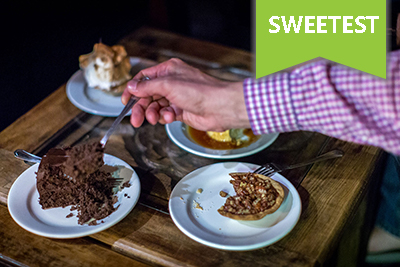 Chocolate and cobblestones
Wander through San Miguel's majestic cobbletone streets while discovering the history and uses of chocolate.