Dia de Los Muertos Food Tour
Discover regional dishes through lens of this important holiday. This seasonal tour will let you explore the festivites of San Miguel and discover the foods that are traditionally served in this day. Learn about this important day through food, drink and culture. Dia de los Muertos is celebrated on the 1st and 2nd of November and its about celebration of life.. Besides enjoying the delicious regional dishes of this holiday you will learn why it so important and unique to Mexico. This tour takes you off the beaten path beyond your favorite foods to explore new regional flavors, markets, and more! This tour will only be offered from Oct. 15 to Nov. 2
Learn about the history of Dia de los Muertos but also its culinary history.

Enjoy delicious dishes enjoyed to celebrate this important day!

about the history of not just the neighborhood but its culinary .

A delicious mix of drinks and dishes all with regional flare to enjoy this holiday!

Experiences led by Locals. Let our local rockstar guides show you the REAL San Miguel

Learn the amazing stories of SMA local food heroes and their regional creations through the lens of Dia de los Muertos

Uncover where the locals really eat, drink and shop in San Miguel

Immerse Yourself in Food, Culture & History

Enjoy mouthwatering regional cuisine from 5 different tasting location

Learn about the history, ingridents and cooking process of these delicious regional dishes

Unforgetable memories filled with food, laughter, and meeting new friends

We provide access to places where locals eat and drink and give insider tips you wouldn't learn otherwise
DAYS:
Wednesday and Friday
CAPACITY:
10 people
1 tour guide
WEATHER:
Tour takes place rain, or shine
WHAT TO WEAR:
Comfortable clothing and shoes
WHO:
Suitable for most ages and fitness levels
TOUR INCLUDES:
7 tastings. expert tour guide, tasting map with insiders recommendations
COST:
$59 usd Adults
$47 usd Children
TRIP ADVISOR:
5-star company with over 1100 reviews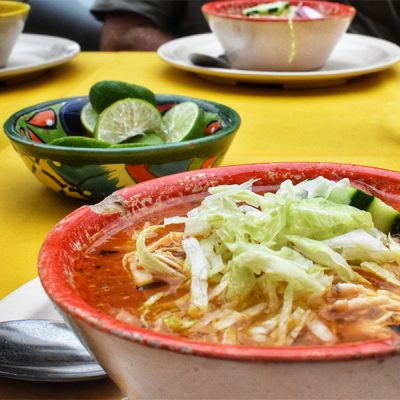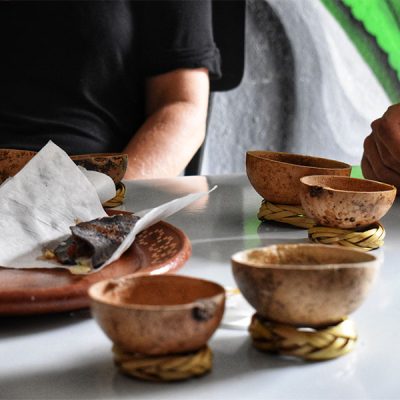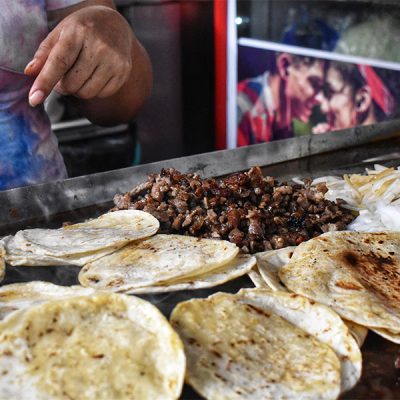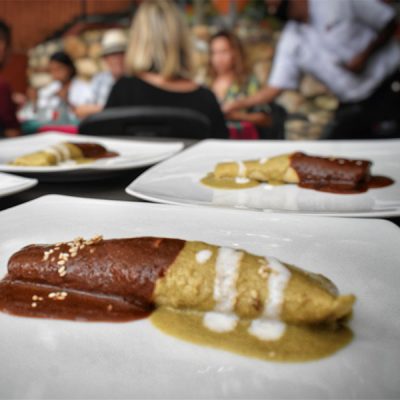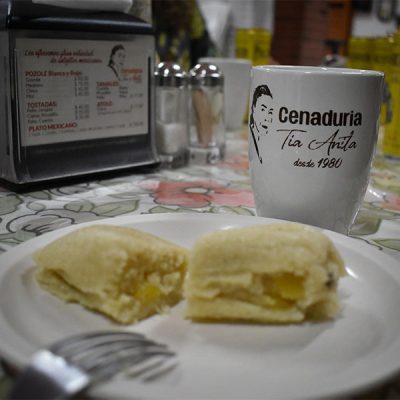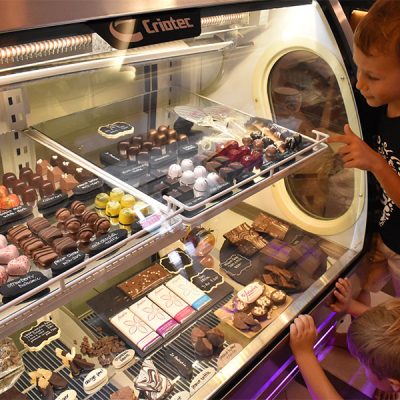 What to expect from this tour?
Traditional Dia de los Muertos Dishes –. After this tour you will understand why these delicious dishes are such an important part of this important holiday!
A Culinary Tour With A Bit Of History – We share the story behind the food, including the history of each restaurant and regional Mexican dish. We also share some of the highlights of San Miguel 's rich local culture.
Discover Hidden Gems-Uncover where the locals really eat, drink and shop in San Miguel
Insider Scoop- Insider look at 7 local vendors and entertaining stories of San Miguel rich history and culture!
Becoming a local in 3 Hours-Our goal is to give you a taste of local life from a local's perspective! Food tours give you enough authenticity to feel like you've discovered something new, combined with a carefully planned itinerary to ensure the experience is safe and fun
Of the Beaten Path-Get a glimpse of daily life while tasting the best of what San Miguel has to offer. Avoid tourist traps and let us do the homework and dont miss out on Sma's best food
Good things come in small packages-Enjoy the intimacy of a small group
Food Heroes-Our restaurants are local legends, family-owned and often specialize in only one dish, which means the quality is high and the flavor is even better.
Experience Authentic Mexico-It does not get more authentic that the Unesco recognized day of the dead holiday and its dishes for Mexico

Foodie Discovery-Discover a locals foodie paradise in PV as you eat your way through famous restaurants and artisan hotspots
Something For Everyone. This is the perfect shore excursion for your day at port, a fun way to spend a few hours outside of your all-inclusive and is ideal for anyone looking for a small-group tour that isn't too touristy. We see a lot of snowbirds and expats on this tour too.
Foodie Fun. If you love to eat this is the tour for you. Take your tour early in your vacation so that you can return to the spots you enjoyed most. Make a few new foodie friends along the way!
Learn through Food-You will learn the distinct and unique tastes of each of these regional dishes, native spirits, as well as learn about the process of how they are made and the importance to this famous holiday!
Discover new favorites-Experience iconic foods and hidden gems of Bucerias during your visit
Total Immersion-Immerse Yourself in Food, history and culture in 3 hours!
Tour bookings can be changed to any date, different tour or turned into a gift certificate to use on a future date with no expirations even one hour before the tour! A change of plans is no problem!
Joana was wonderful and very knowledgeable about the buildings, restaurants and family owned food cart all around PV. The food was awesome and so was Joana! We plan to do again with family very soon. -Dana from California
There was a great variety including street tacos, refreshing aguas, more formal mole, casual pibil tasting interspersed with a beautiful glass and tile store as well as tortilla factory, candy and cigar making exhibit and a bit of history of the central church in town. Luckily all was paced with some walking and then some resting in air conditioned comfort. This tour is great for everyone, highly recommended -Cindy from New Zealand
My boyfriend and I attended this food tour led by Shaunie (whose energy was absolutely electrifying) and were very pleased with how much we learned about the food and the town simply from being guided by her.We highly recommend this tour! - Allison from Portland