Join our passionate foodie guides as you discover San Miguel's hidden gems and food heroes one delicious bite at a time since 2014!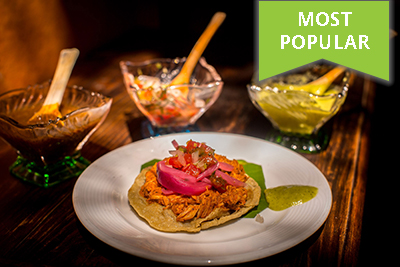 DOWNTOWN SAN MIGUEL FOOD TOUR
One-of-a-kind Food Tastings & City Tour
Our first tour opened in 2014! Learn the history of the town from pre hispanic to modern times and everything in between.
Delight in traditional Mexican food then enjoy the sights as you stroll from one restaurant to the next . Try appetizers, main dishes, fruit waters and desserts as you become an expert in local food, traditions and history.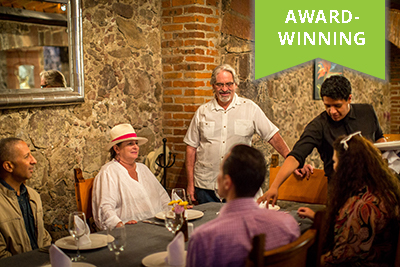 AN EVENING IN SAN MIGUEL FOOD TOUR
A Unique Cultural & Historical Experience
Discover San Miguel´s high end gourmet gems hidden downtown. A progressive dinner starting with soup and ending with dessert! Taste Mexico's most iconic dishes and be transported back in time with the legends of the dishes and the history of this area.
Between savoring delicious bites and tastings, you will explore the stunning architecture and learn about Mexican culture in our beautiful San Miguel.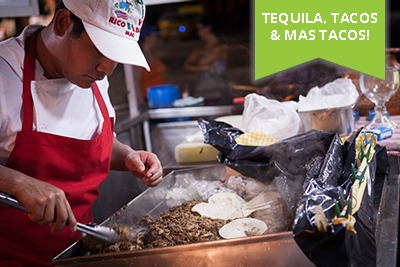 TACOS AND TEQUILA TOUR
Tacos + Tequila = Awesome
Nothing goes better with tacos than tequila! Get your fill of both on this award-winning tour! Experience traditional, gourmet and even street tacos paired with tequila. Learn about the different types of tequilas and how to drink them. Enjoy the sites around town as you are entertained by culinary, cultural and historical facts. Not to be missed!
Full portion samples, enough for a satisfying dinner and five cocktails are included in the ticket price.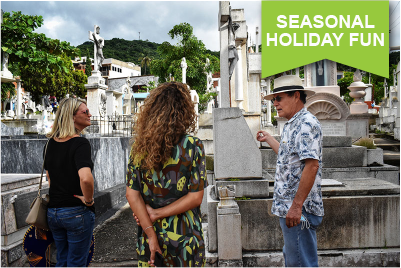 Día de los Muertos Food Tour
Learn about this important day through food, drink and culture. This seasonal van tour will take you to 4 neighborhoods to discover the foods that are traditionally served on this day..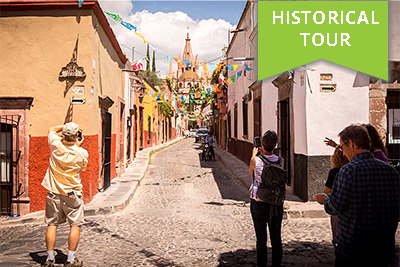 Landmarks and Lunch
Explore SMA's churchs, plazas & attractions!
Wander the streets of San Miguel and admire its beauty while learning about San Miguel´s rich culture and history! See all 7 of San Miguel´s downtown churches. Relax in its plazas as you are intrigued by stories of prehispanic, colonial, and modern San Miguel. Finish your tour with a delicious full meal in a lovely traditional Mexican restaurant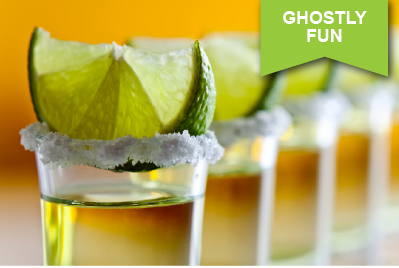 Spirits of San Miguel
Ghost tour + Delicious cocktails=Fun
Meet at dusk and wander the streets of downtown San Miguel, delighting in the city's beauty and being enchanted by its haunting legends, stopping in to some of San Miguel´s most elegant spots for delicious cocktails or mocktails and delightful desserts.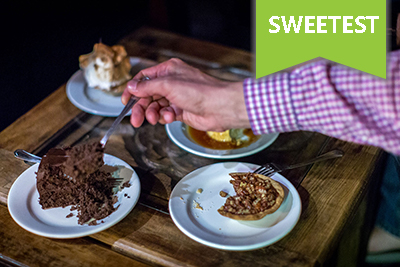 Chocolate and cobblestones
Learning has never been more delicious!
Enjoy sweet and savory chocolate dishes and drinks. Eat your way through prehispanic, Spanish and French chocolate infused delicacies , while learning the history and the uses of chocolate starting with the Olmecs, thousands of years ago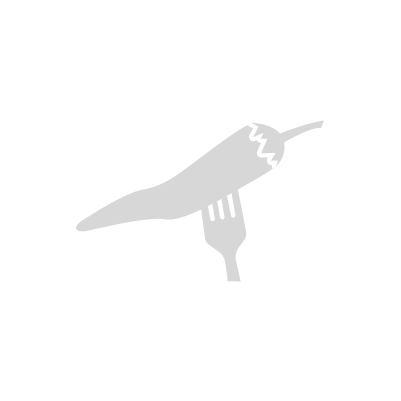 Enjoy unique culinary Mexican culinary delights while supporting our local food artisans!
Explore San Miguel's and it's culture and charm while discovering it's unique history!
A memorable experience in a small group with our entertaining tour guides.
Support, meet and engage with local San Miguel food artisans and restaurant owners.