Taste of San Miguel Food Tours
DOWNTOWN SAN MIGUEL FOOD TOUR
One-of-a-kind Food Tastings
A guided 3 to 3½ hour food and city walking tour featuring seven food tasting locations carefully chosen to highlight the best regional flavors San Miguel has to offer.
| | |
| --- | --- |
| DAYS: | Mon & Thu-Sat |
| TIME: | @12:00pm |
| COST: | $55 usd / $45 (under 12y) |
AN EVENING IN SAN MIGUEL FOOD TOUR
A Unique Cultural & Historical Experience
Between savoring delicious bites and tastings, you will explore the stunning architecture and learn about Mexican culture in our beautiful San Miguel.
| | |
| --- | --- |
| DAYS: | Thursday thru Saturday |
| TIME: | @ 6:00pm |
| COST: | $79.99 usd |
Tacos + Tequila = Awesome
While strolling Centro you will sample an amazing variety of authentic regional tacos as well as some delicious cocktails. Full portion samples, enough for a satisfying dinner and four cocktails  are included in the ticket price.
| | |
| --- | --- |
| DAYS: | Wednesday and Friday |
| TIME: | @ 5:30pm |
| COST: | $65 usd |
What is a Taste of San Miguel Food Tour?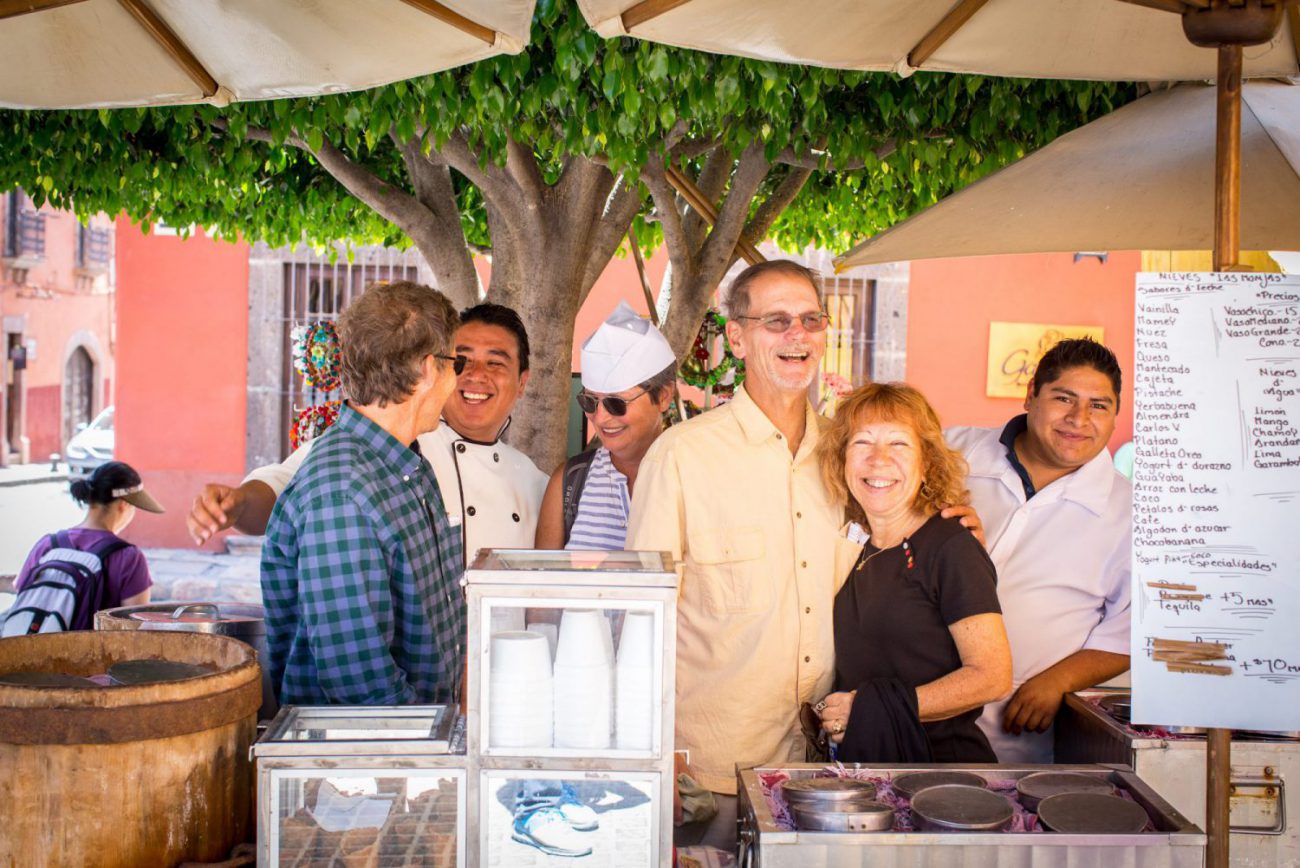 Taste of San Miguel is
meeting local food heroes.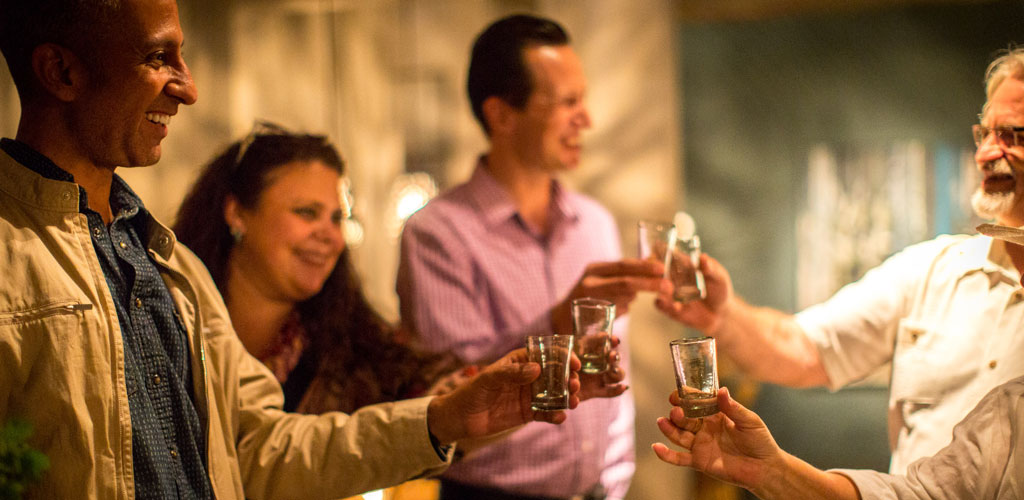 Taste of San Miguel is
enjoying a night out with new friends!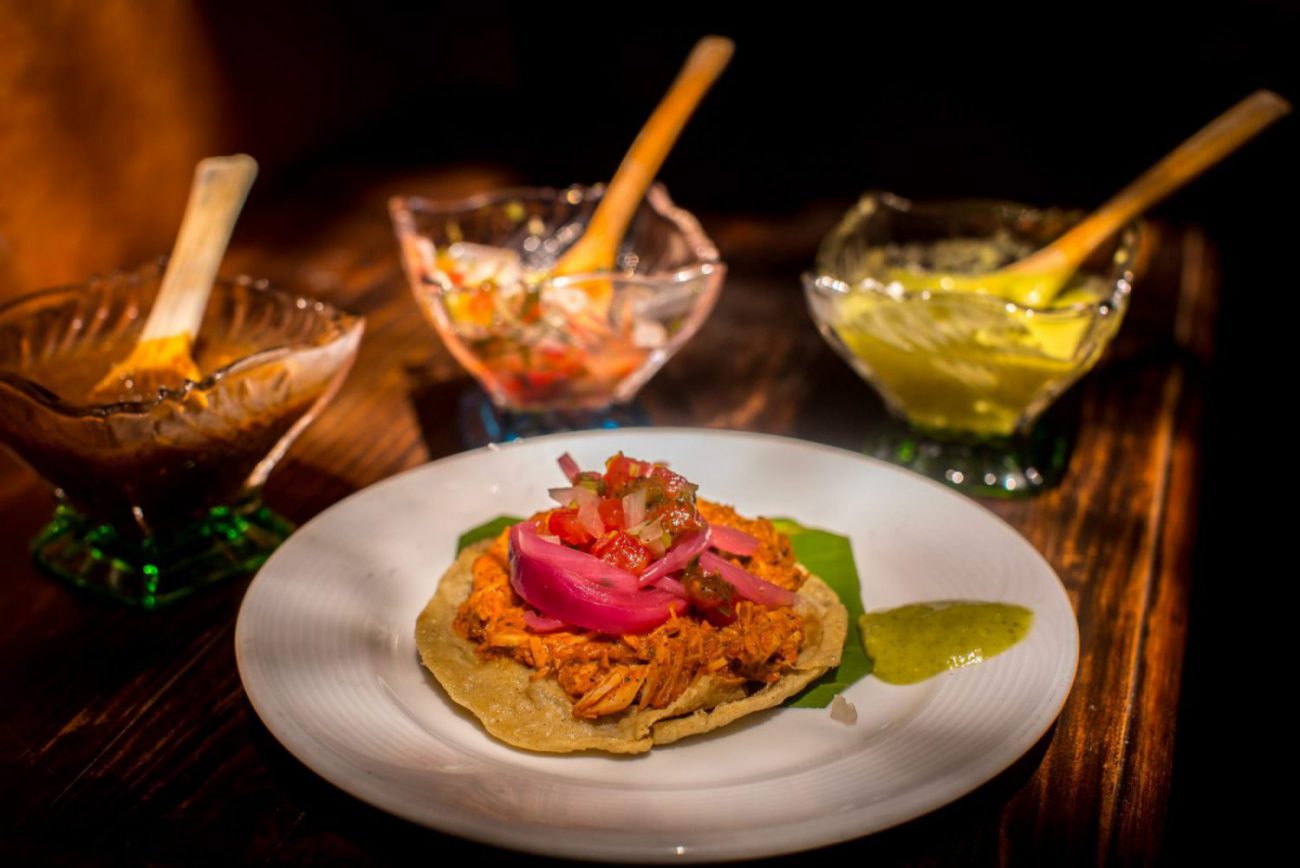 Taste of San Miguel is
eating delicious regional delicacies!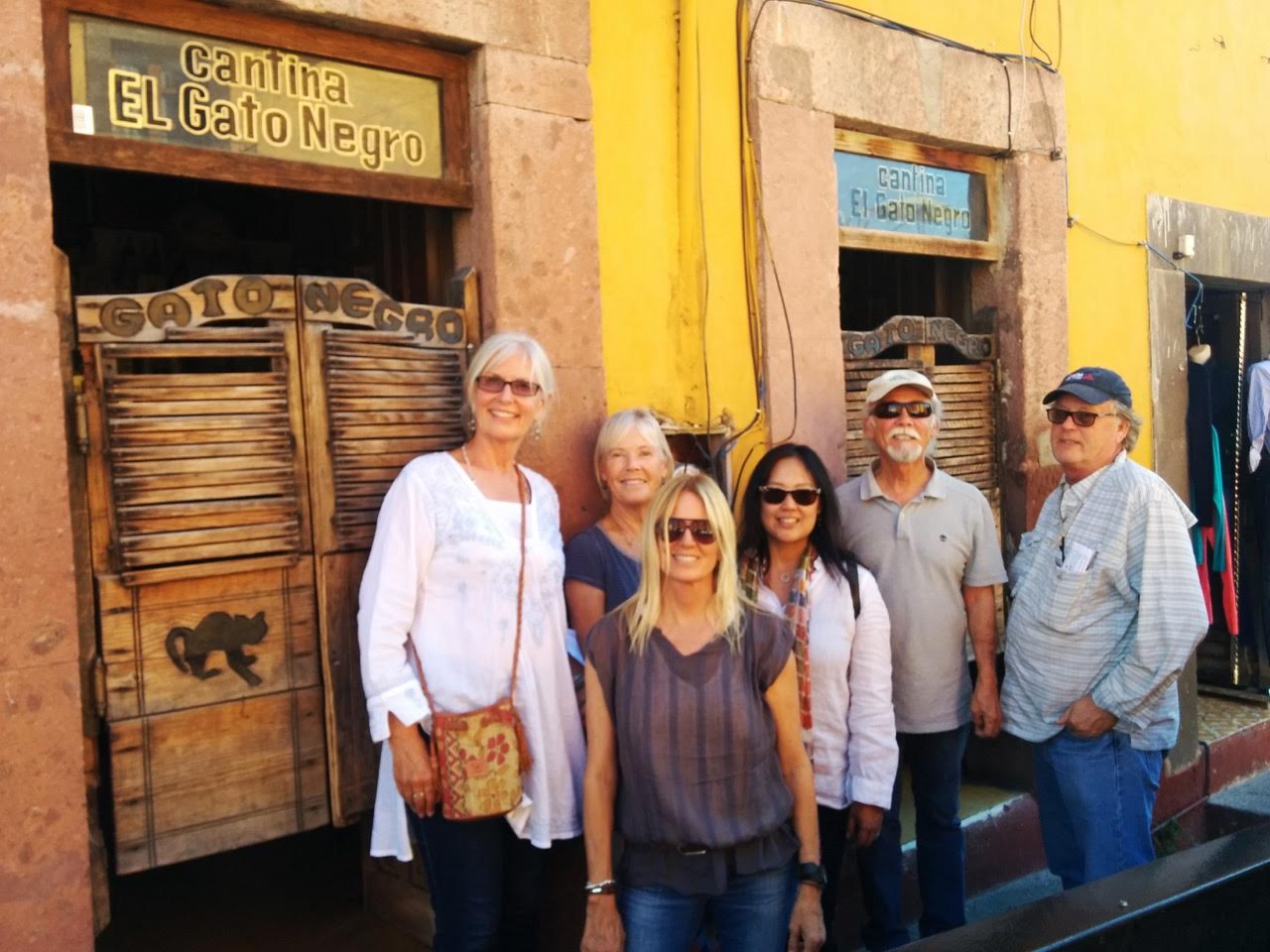 Taste of San Miguel is
enjoying a tequila in one of the oldest cantinas!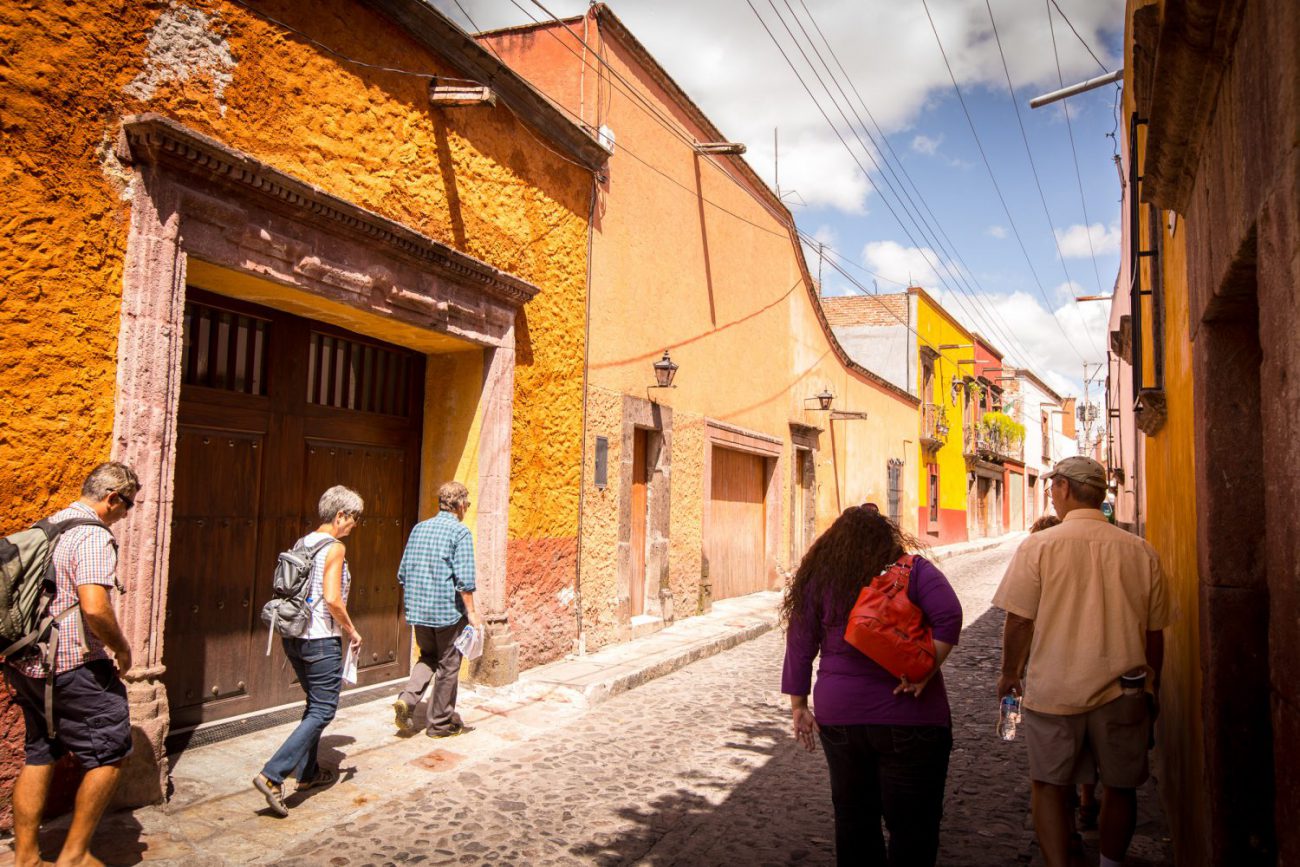 Taste of San Miguel is
exploring San Miguel\'s vibrant neighborhoods!
Get directions to the meeting point for all of our tours.
Let us plan your next birthday party, or special event!
Compare all our Food Tours to find the perfect activity.
Why choose Taste of San Miguel Food Tours?
► EAT
Enjoy unique culinary Mexican delights while supporting our local food artisans!
► EXPLORE
Explore San Miguel's culture and charm while discovering its unique history!
► EXPERIENCE
A memorable experience in a small group with our entertaining tour guides
► SUPPORT
Support, meet and engage with local San Miguel food artisans and restaurant owners.
People are talking about us!
Great intro!
Our first day in SMA we had Erik as our guide and tasted some delicious comida! Ceviche, mole, and tequila to name a few. What fun! We would definitely do again and highly recommend!
Wonderful San Miguel Experience
We've been coming to San Miguel for many years so it was a delight to participate in the Taste of San Miguel. The company saw that I made a reservation for 7 people and called to offer us a private tour of our own. Our host, Erik, was very knowledgeable and affable.
Perfect Intro to San Miguel
Erik, our guide, was friendly, knowledgeable, and an expert on San Miguel's history and contemporary scene. We walked the city center and had delicious treats from the full spectrum of local eateries, beginning with an introduction to Peruvian-style Ceviche, moving to authentic Mexican Mole cooked as we watched, followed by delicious servings at other restaurants, and ending with a shot of tequila at one of the oldest and funkiest bars in San Miguel. A great experience and introduction to San Miguel.
Vail is a rockstar!
What a great walking, informational and food tour in San Miguel. Our guide Vail definitely made this tour special, sharing her personal stories adding to the uniqueness of the tour. Great food, including mole, quac & cucumber soup, ceviche, ice cream and tequila!
Rated #1 in Trip Advisor
Food and Drinks