Our quaint city continues to top the list of Travel & Leisure's Best Cities in the World to travel! Here are 10 awesome things to do in San Migel de Allende
Stroll The Plaza
Not only the most beautiful part of the city, but also the most lively, is the main square also known as the Jardín Principal or Plaza de Allende. Enjoy sidewalk cafes, street food vendors, museums, live music performances, and locals simply hanging out and enjoying local life. And to add the cherry on top, the square is surrounded by historic and beautiful buildings such as Parish Church of San Miguel Arcangel with its Gothic architecture and pink color that will make you fall in love with San Miguel even more.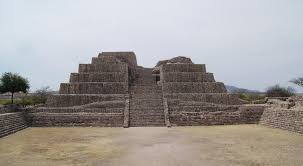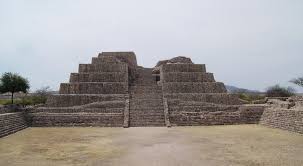 Explore Ancient Cañada de la Virgen
One of the many ancient ruins and archeological sites in Mexico is the Ancient Cañada de la Virgen, just 25 miles outside of SMA. Take a peek of history dating back all the way to 530 AD, and be inspired by ruins of pyramids and temples built by the old Toltec society.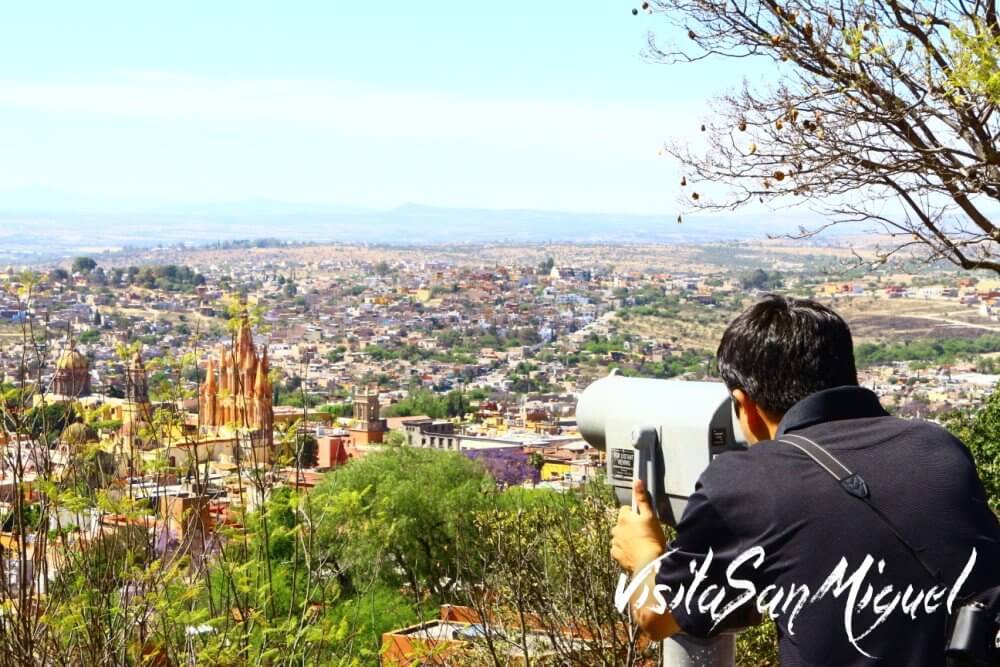 Catch Awesome Views
Take in our beautiful city all in one glance at the mountainside outlook spot known as the El Mirador vista. Don't forget to charge your camera, pack some water and head out for a friendly and leisure uphill hike. A scenic 20-minute walk from the plaza.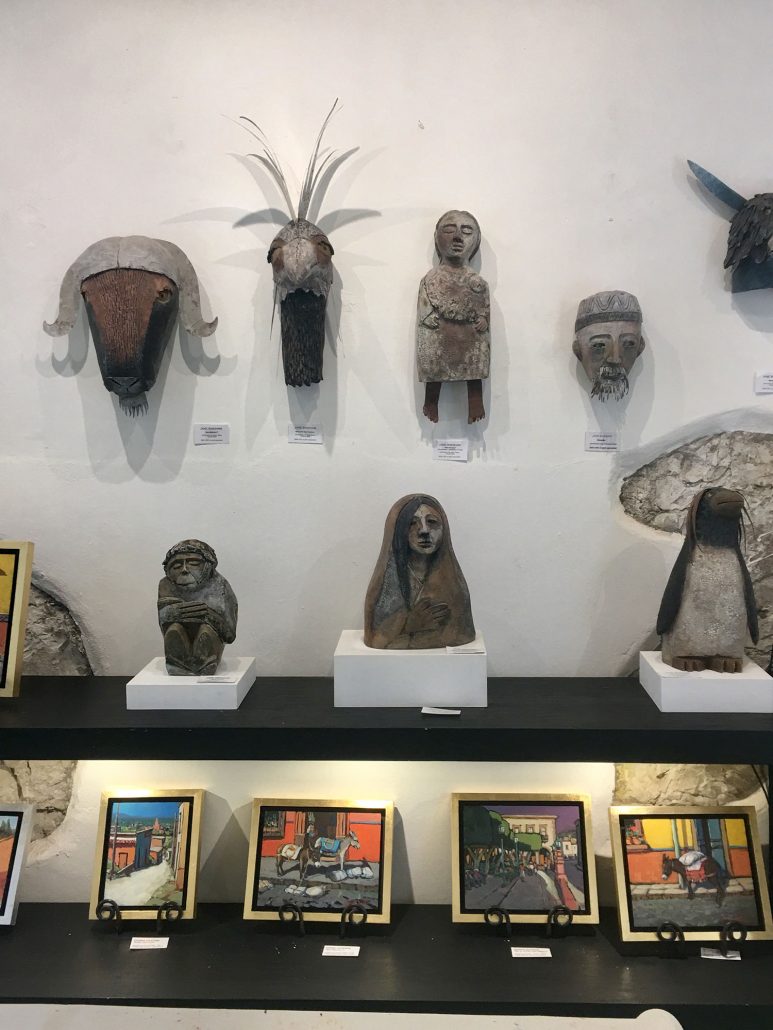 Discover San Miguel's Art Scene
From multi-day workshops to vibrant street art, various galleries, and museums across the city, San Miguel is truly an art space within itself. Art is everywhere, and you don't have to be an art connoisseur to notice be charmed by it. Head to Fabrica La Aurora and Galeria San Francisco to enjoy traditional textiles, modern Mexican art, and more!
Be Entertained At The Theatre
Another way to immerse yourself in SMA culture is by heading to the local theater. Named after the queen of Mexican opera, the Angela Peralta Theatre is home to a diverse repertoire of performances from both local and visiting artists. The beautiful theatre also hosts many bigger events such as Chamber Music Festival in August, Jazz Festival in November and more, together with combined with weekly shows from artists it creates entertainment like no other in San Miguel!
Head To The Tuesday Market
There are no shortage of shops in town where you can purchase souvenirs and art, but if you will be in town on a Tuesday be sure to head to The Tianguis de los Martes. This market has a little bit of everything, including produce, fresh seafood, local cheese and honey, authentic pottery, art, woven baskets and rugs, furniture, and more. Located across from the Luciernega mall above town. The market is approximately the size of 3 football fields so it will take you some time to browse the vendors.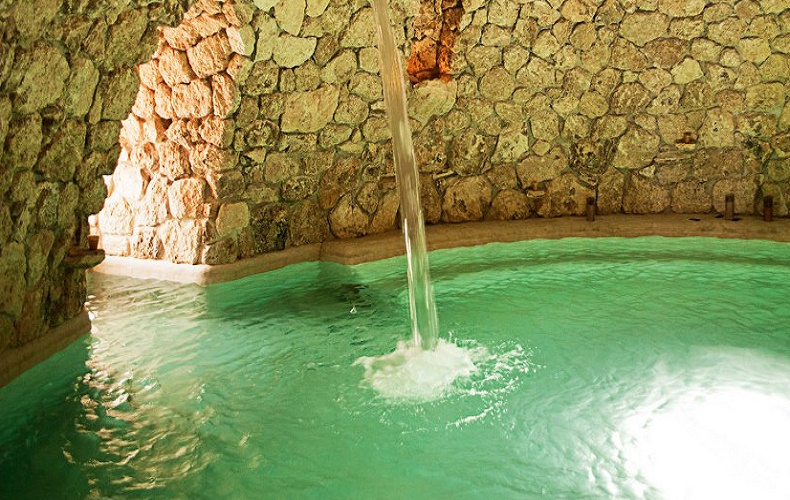 Head To The Hot Springs
The natural hot springs at La Gruta Spa are a must. About $110 pesos to get to by Uber and you can relax in the healing hot waters. One of the things that makes these open-air pools unique is that some areas have vertical water flow where you can enjoy a head and shoulder water massage. If you prefer steam you can do that too at La Gruta, or you can head to the temazcal (sweat lodge) at the Jardin Botanico. Explore the magnificent botanical gardens while you are at it!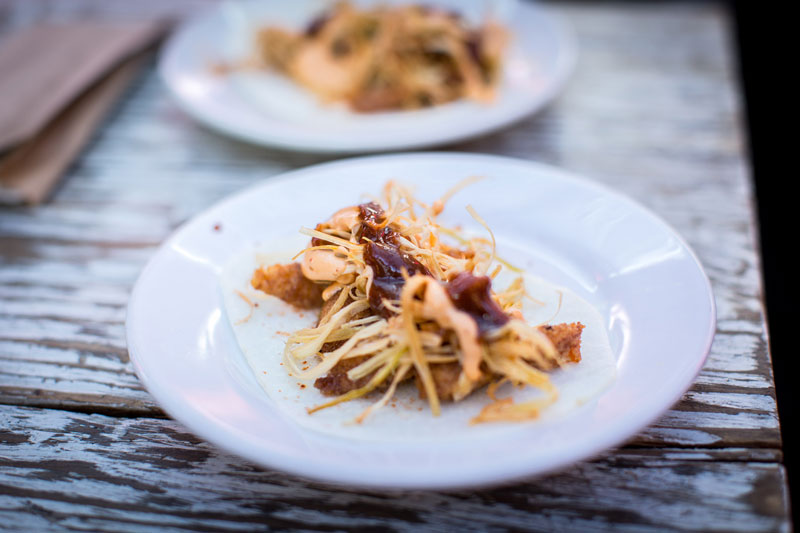 Eat!
What is a trip to Mexico without authentic local cuisine? While there is a nice mix of international food throughout the city you must partake in tasting some of the regional favorites. As a walkable city, you will find restaurants on every main street. This can be a bit overwhelming which is why we suggest that you sign up for a guided food tour to sample some of San Miguel's culinary gems. Schedule your food tour early in your trip so that you can return to your favorite tasting locations to enjoy more of their menu!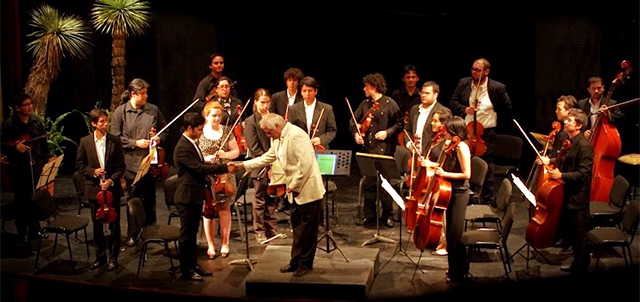 Take In Some Music
Locals have a great love and respect for the art of music and aim to make the city an international music destination. Think beyond mariachi, banda, and street performers—to stunning guitarists, blues, jazz, and tenured classical musicians. Be sure to see if there are any music events or live performances while you are in town. One of the top spots for world-class live concerts is the Festival de Música de Cámara.
Enjoy your trip to SMA!