Some of the most delicious and authentic food served in San Miguel de Allende comes from street food vendors who've been serving their culinary delights for multiple generations. Here's what you need to know.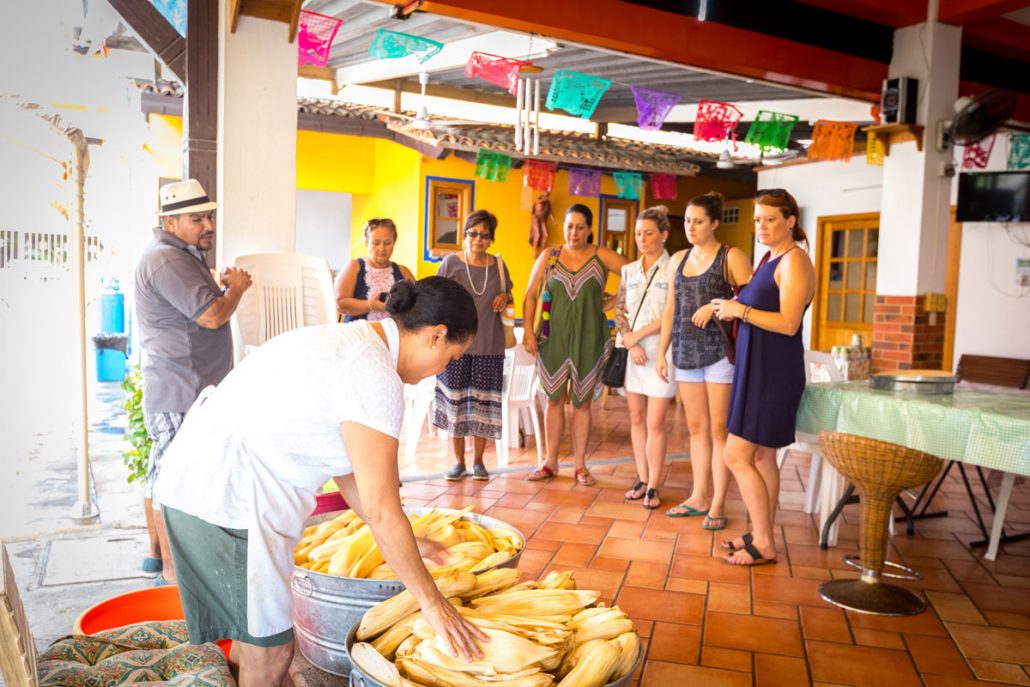 Each Vendor Has A Specialty
Think of street food vendors in a similar manner as you would a food truck, who offers a small menu of specialty items. In SMA, many vendors sell just one or two items. This could be fresh regional fruit, elotes, fresh coconut, nieves (Mexican ice cream), or tacos. When it comes to tacos, not all tacos are created equally. From the tortilla to the filling and toppings, each stand has a unique flare.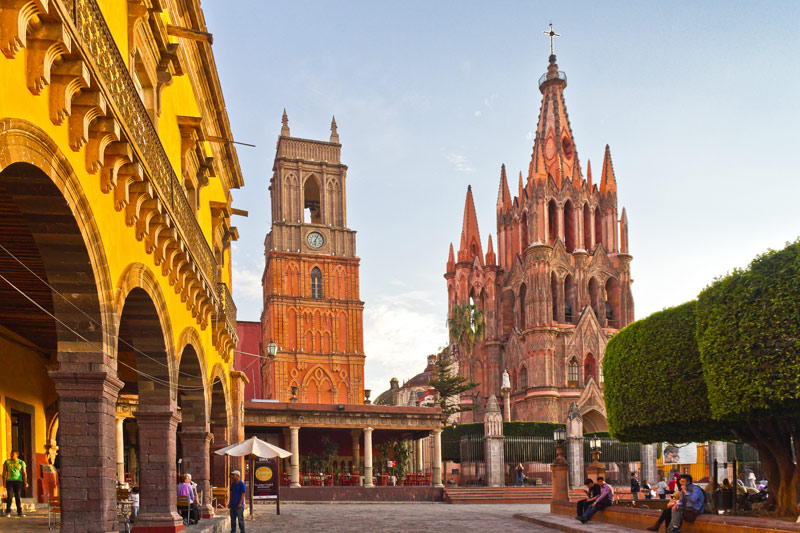 Eat Your Way Through Jardin Plaza
One street food strategy is to order one item from each stand, trying multiple dishes along the way. This way you can enjoy more than just one flavor. Keep in mind that not all food vendors are available all day. Some only do smoothies and fruit juice in the mornings and afternoons, some do a lunch and mid-day shift, and some are only open in the evenings. And not all stands are open every day.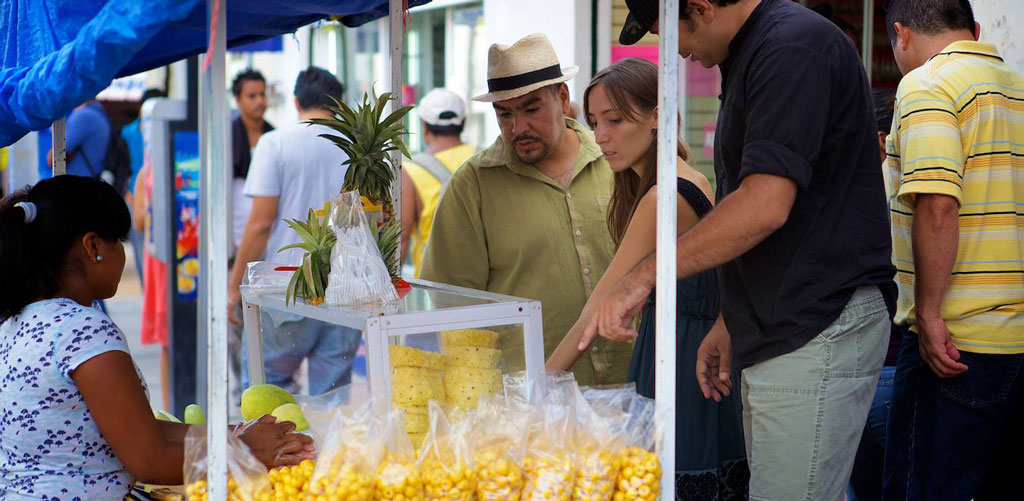 Are Mexican Street Food Stands Safe?
The answer is yes and no. Like any restaurant or food service provider anywhere in the world, strict adherence to hygiene and sanitation is a must. But like anything, some take this more seriously than others. As a general rule of thumb, the busier a street food vendor the more likely they adhere to hygiene and sanitation. When it comes to beverages, be sure to ask if the water they use is purified water. If it's tap water then it's best for travelers to avoid. If you are still a bit unsure of which food stands to try, join Taste of San Miguel Food Tours for an excursion. We will hit up a balanced mix of street food and locally owned restaurants serving the best regional cuisine in SMA!
As we mentioned earlier, some of the best food in San Miguel comes from street food vendors—so you don't want to miss out!