If you will be in San Miguel de Allende for your honeymoon, anniversary, or for a couple's getaway—head to one of the romantic spots below.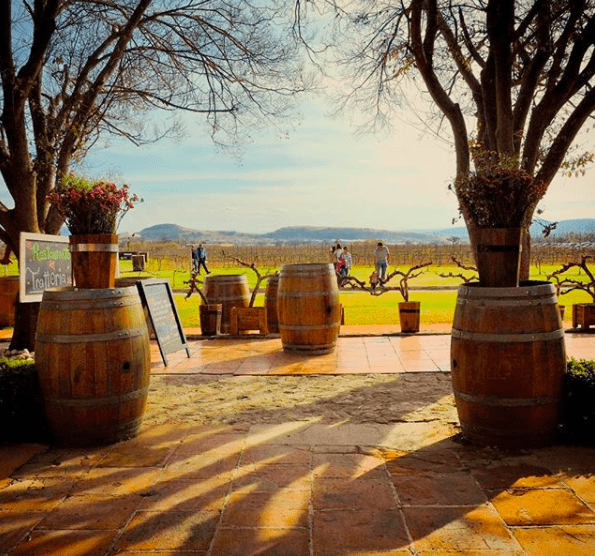 Wine Tasting And Dinner At Viñedos La Redonda
If you and your loved one are wine connoisseurs hop a cab, Uber, drive, or tour bus and take a scenic ride to the Viñedos La Redonda winery in Ezequiel Montes. Be sure to check to see if they are hosting any festivals, concerts, or special events.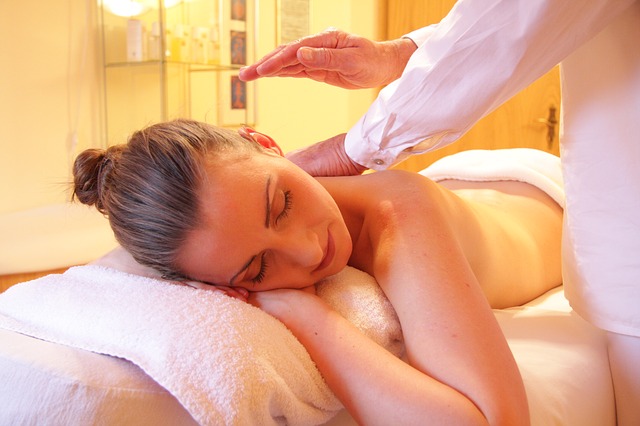 Book A Couples Massage
What better way to leave the stress of your daily grind behind than to book a couple's massage? This is an excellent way to get you in vacation mode. There are several hotels and spas in town that offer couples massage, as well as a multitude of spa treatments.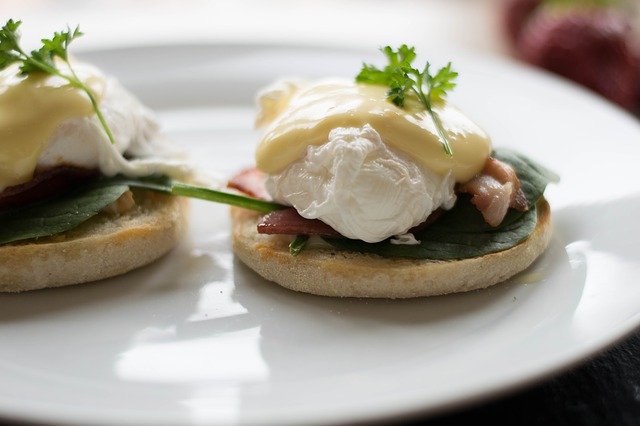 Head To Brunch
No need to reserve brunch for the weekends while on your Mexican vacation, as you can enjoy brunch any day of the week. Spend a slow and easy morning in your hotel or Airbnb then head to one of the many walkable restaurants and cafes. The sky is the limit as you can enjoy an authentic regional brunch, French, American, and Canadian brunch classics.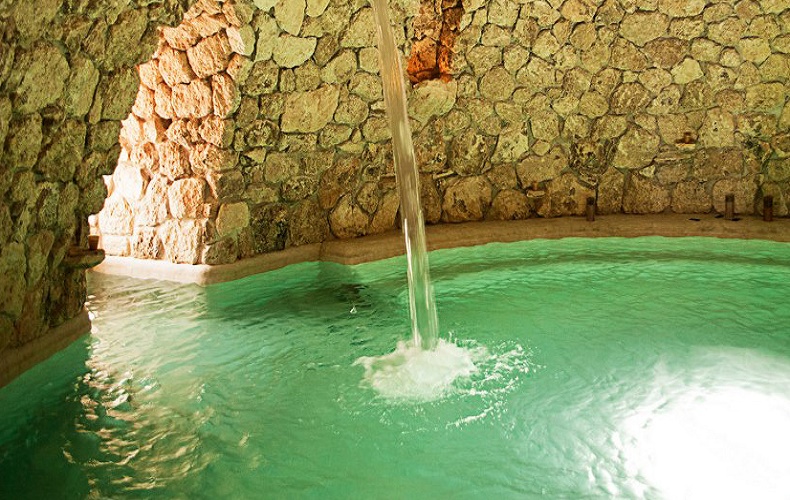 Relax In Healing Mineral Water
Even if your hotel has a hot tub you must spend at least a few hours in the healing mineral waters at La Gruda. One of the things that make these open-air pools unique is that you can swim to the semi-enclosed caverns, some of which have vertical water flow for a soothing head massage.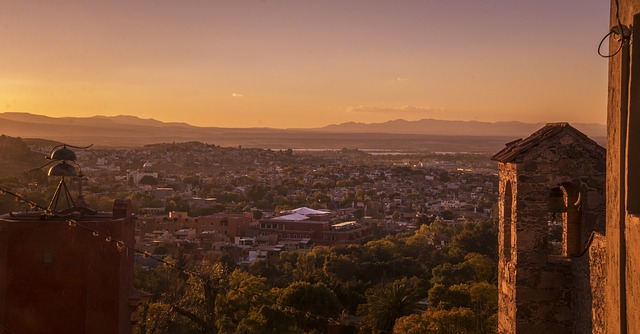 Enjoy The Sunset
The sunsets in San Miguel de Allende are spectacular. To really enjoy the view we suggest heading to the boutique hotel Casa de los Angelitos. This is also a romantic place to stay during your visit. At the very least, head there for drinks or dinner—where you will be high enough above the city to view a romantic sunset.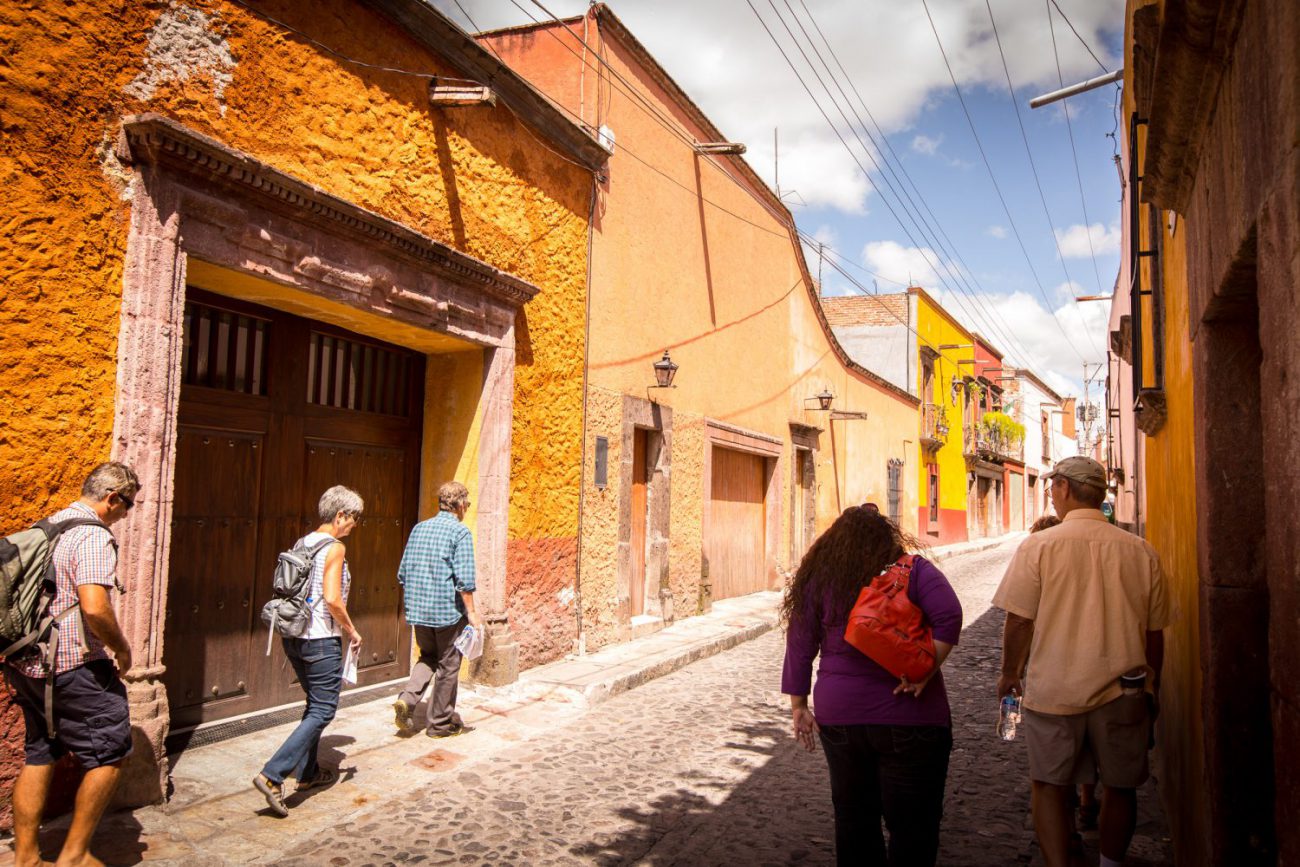 Take A Romantic Stroll
Our city has a nice slow pace and plenty of sights to see. It's the perfect place to head out and about for a leisurely romantic stroll with no particular agenda in mind. Between our cobblestone streets, colorful buildings, and Spanish Colonial architecture you will have plenty to take in. Nature is a priority so everywhere you go you will find stunning greenery and colorful flowers. Or stroll through the local botanical gardens.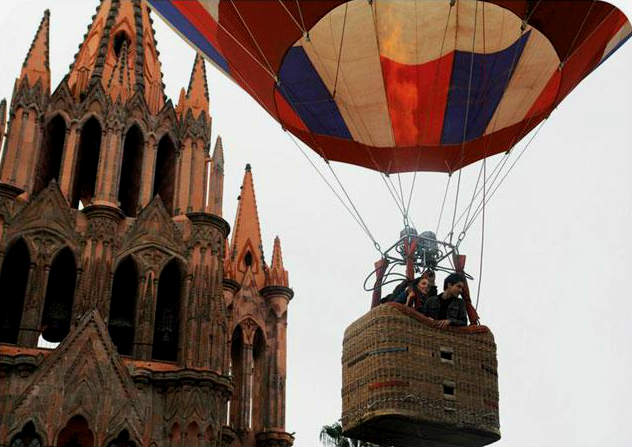 Hot Air Balloon Ride
There are plenty of excursions to choose from in and around town but one of the most romantic things to do is to pop up into a hot air balloon and enjoy a breathtaking sunrise. Breakfast is included, and the entire excursion is about 3 hours, from 6 am to 9 am.
The list goes on, but these are some of the most romantic spots and things to do in San Miguel de Allende.